---
TRACS
Kernel University is a member of the Transnational Association of Christian Colleges and Schools (TRACS), having been awarded Accredited Status as a Category III institution by the TRACS Accreditation Commission on April 16, 2019. This status is effective for a period of up to five years. TRACS is recognized by the United States Department of Education, the Council for Higher Education Accreditation (CHEA) and the International Network for Quality Assurance Agencies in Higher Education (INQAAHE).
TRACS Information: 15935 Forest Road, Forest, VA 24551, (434) 525-9539, info@tracs.org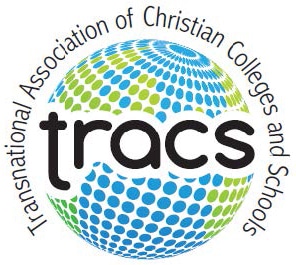 Kernel University is a nonprofit religious institution offering degrees and certificates in theological disciplines and has received exempt status (application no. 27006) from California Bureau for Private Postsecondary Education under California Education Code (CED) section 94874(e)(1).
Kernel University complies with federal regulations including the Family Educational Rights and Privacy Act of 1974 (FERPA) as well as state regulations.
The California Bureau for Private Post-secondary Education (BPPE) has a formal complaint process. If you have a dispute that you have not been able to resolve directly with the school, you may contact the Bureau at Bureau for Private Postsecondary Education.
Bureau for Private Postsecondary Education(BPPE)
2535 Capitol Oaks Drive, Suite 400
Sacramento, CA 95833
Telephone: (916) 431-6924
FAX: (916) 263-1897
www.bppe.ca.gov
Kernel University  is approved by the United States Immigration and Customs Enforcement (ICE) of the Department of Homeland Security (DHS) to accept and enroll foreign, non-immigrant F-1 students for academic degrees.
The U.S. Consulates/Embassies issue F-1 visas for all students from overseas who are accepted for full-time study at Kernel University  . The rules for Visa Application may vary from country to country. Students should contact the U.S. Consulate in their country for the latest instructions on how to apply for a Student Visa. The codes issued by the DHS is LOS214F52197000.
BPPE
BPPE APPROVED OUR APPLICATION FOR CHANGE IN EDUCATIONAL OBJECTIVES ON Jan 14, 2020
BPPE approved our application for change as Approval School on Jan 14, 2020.
Approved Educational Program list
* Bachelor of Arts in Theology (B.A)
* Master of Divinity (M.Div)
Approval Letter from BPPE.